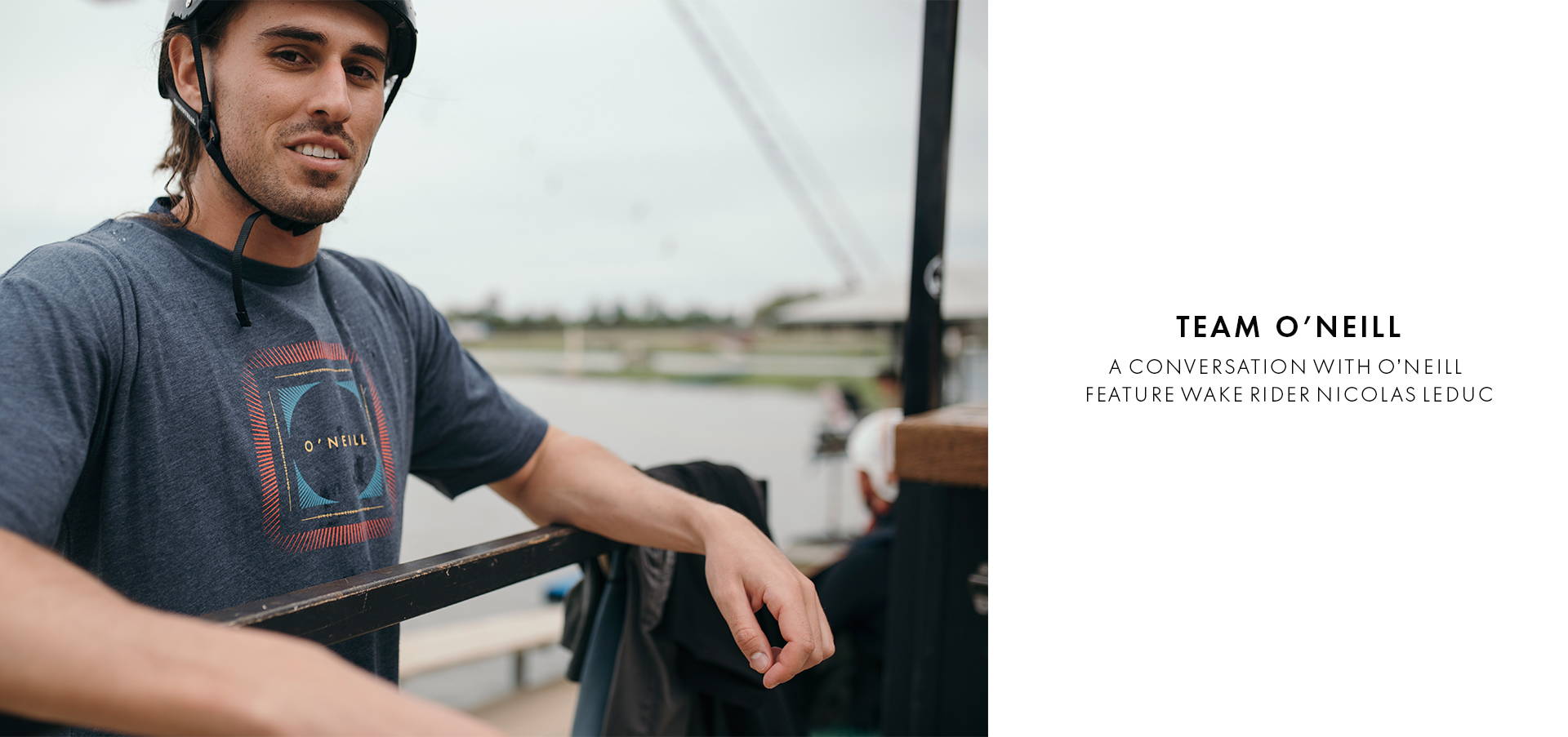 TEAM O'NEILL
NICOLAS LEDUC
SPORT: WAKEBOARDING
HOMETOWN: LAVAL, QUEBEC
AGE: 24
So Nic, when did you first get into wakeboarding?
At first I was snowboarding for 6 years or so. One day a friend brought me to a cablepark to try it, I loved it instantly.

What unexpected obstacles have you had to overcome this season?

Many problems with some video projects. Didn't reach the goals that I was trying. Gotta push more this year !

What is your general routine during the season?

Ride park everyday and film a lot, hit the streets too and try to film video parts.

What motivations/expectations have you set for yourself within given sport(s)?

Be creative, make cool videos

What are you into outside wakeboarding?

I like climbing a lot during summer & video making.Those are the two things that I would do all day if I wasn't wakeboarding.

What O'Neill product can you not live without?

Long sleeve shirt. I think I wear it everyday